Email Marketing - Choose Recepients
Email Marketing - Choose Recepients
How to create custom filters for email marketing recipients
1. Go to the email marketing app
2. Select the email you want to send or create a new email.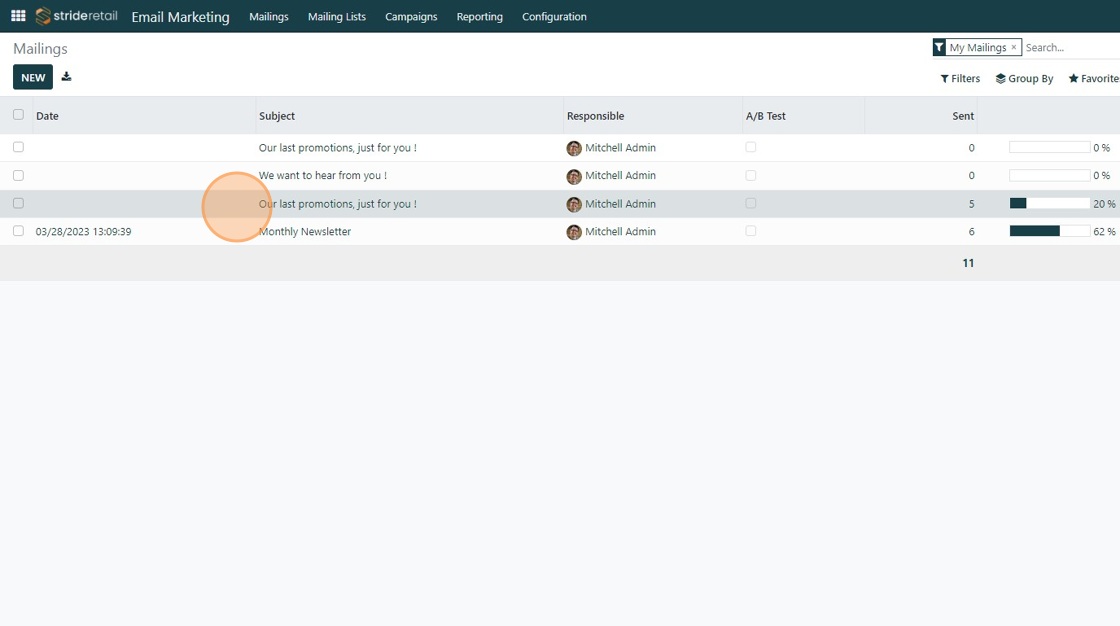 3. Mailing lists are pre-determined by you (or when people sign up on the website). They cannot be filtered.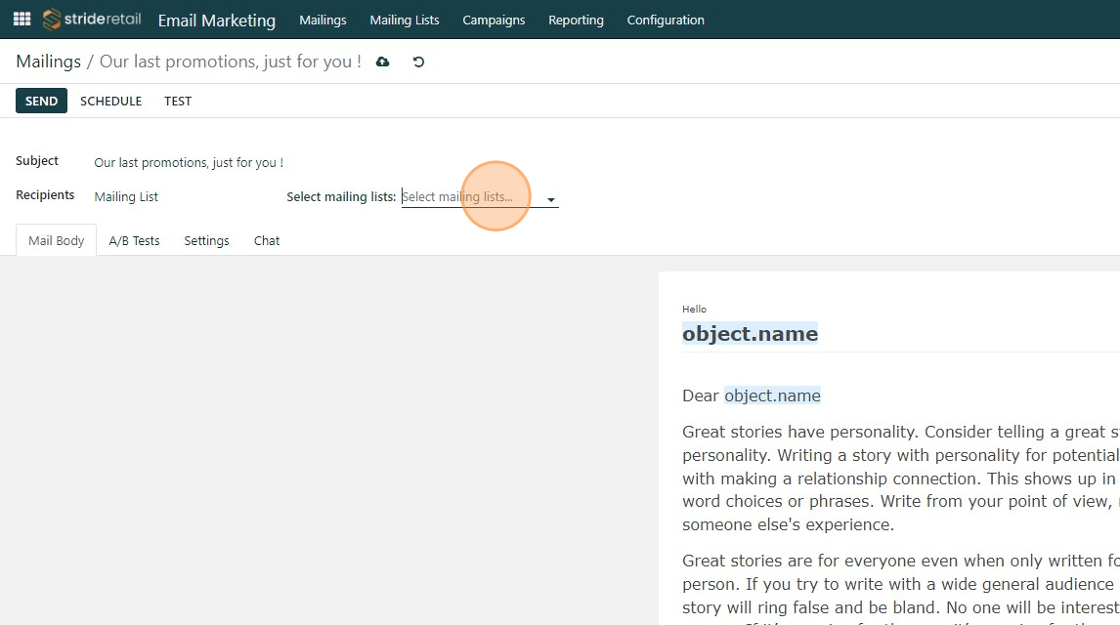 4. Click the "Recipients" field.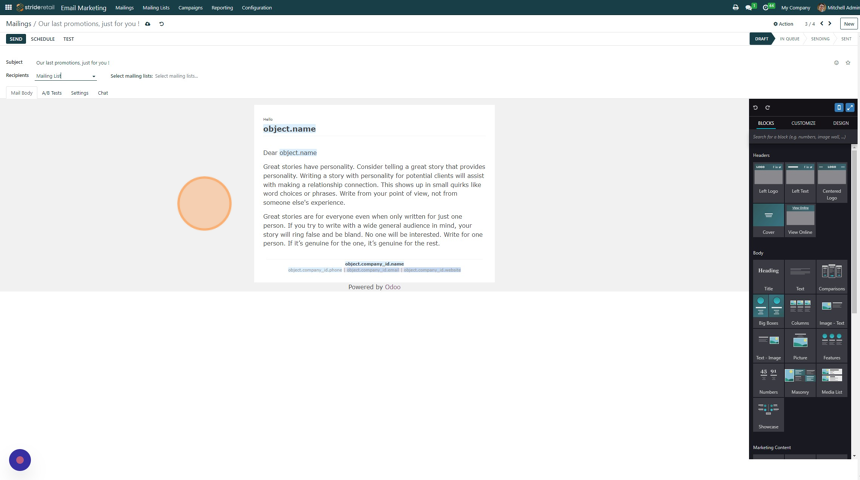 5. Click the main recipients that you want to target. You will be able to filter further depending on which you select.

-Contact - This pulls in all of the contacts in your system. From there you can filter based on various fields available (City, State, Zip, tag, etc.)
-Event Registration - You can send emails to attendees or potential attendees. Various filters for events are available. *search event when you add filter rules
-Event Track - Send an email to all attendees where events are in a certain "track" or "stage" (Kanban view of events)
-Lead/Opportunity - All your leads or opportunities. Please note that you will need to be using the CRM module and have leads or opportunities in place.
-Mailing Contact - All contacts that have a separate mailing address with associated email. Can be filtered further
-Sales Order - Looks at all Sales Orders created. Can be further filtered by date, amount, product, etc.
-Mailing List - Lists that you create or gather through website forms. You can send to multiple mailing lists.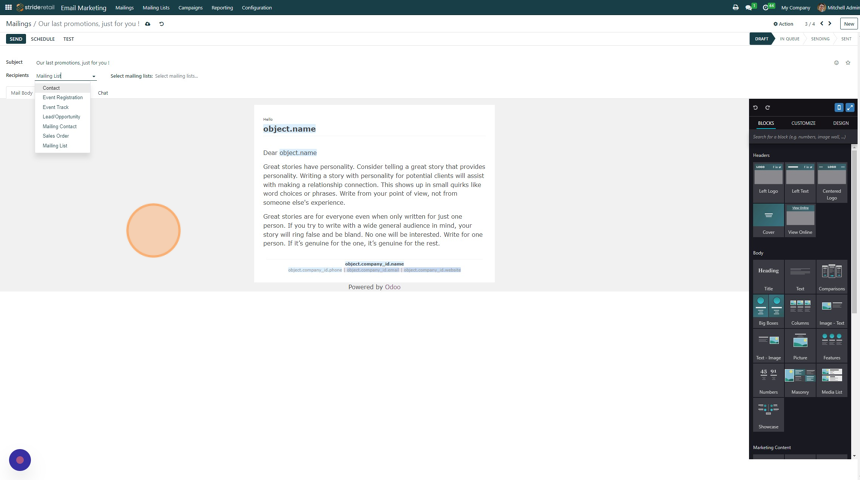 6. Click here to add a filter condition. (Typically the blacklist filter is on by default.)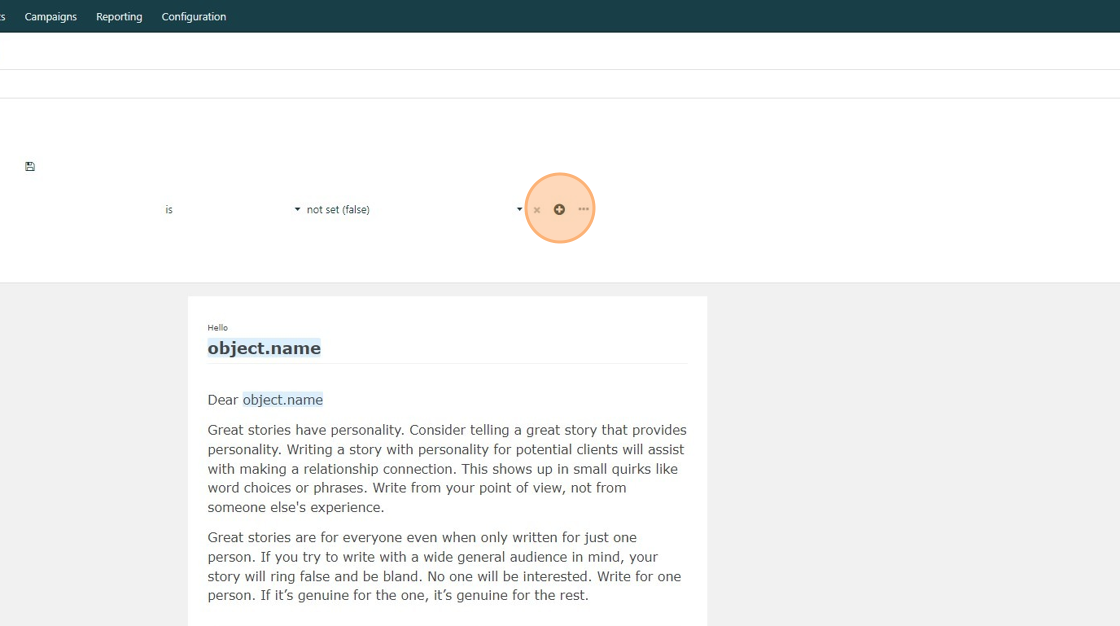 7. Click here to search the fields available for filtering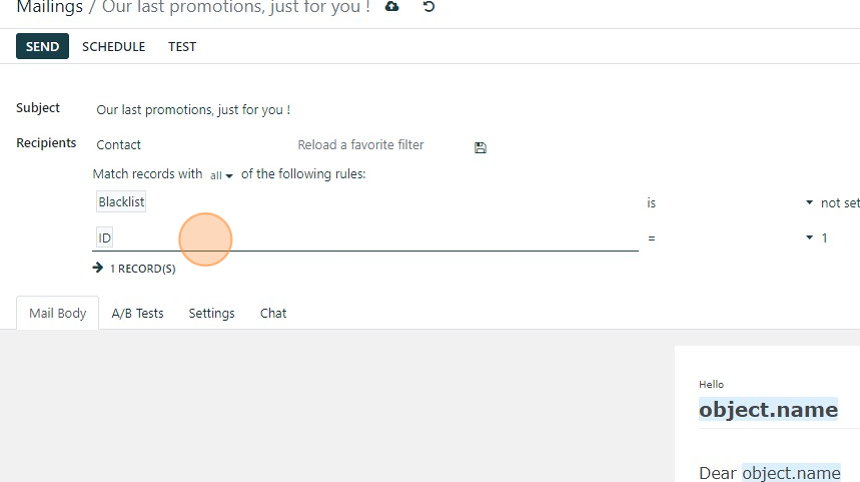 8. In this example we are filtering by zip code but there are many different fields that can be used for filtering.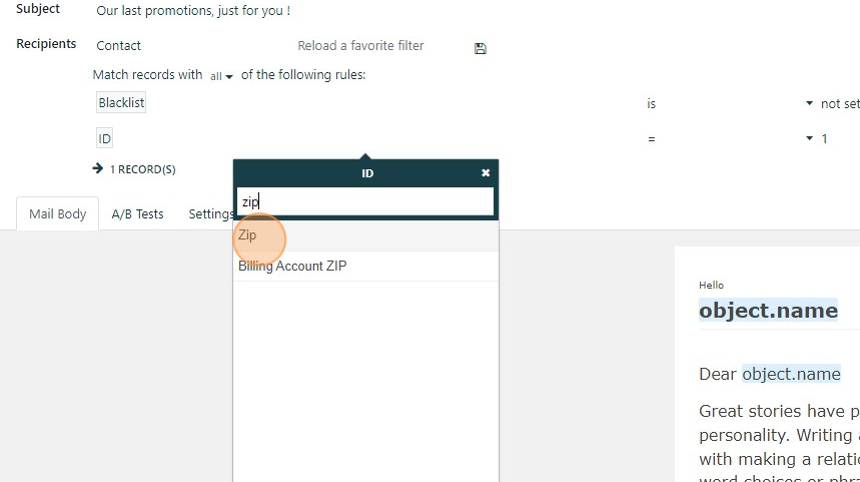 9. Click this dropdown to select your conditional formatting.
10. Click this text field to put your filtering conditions.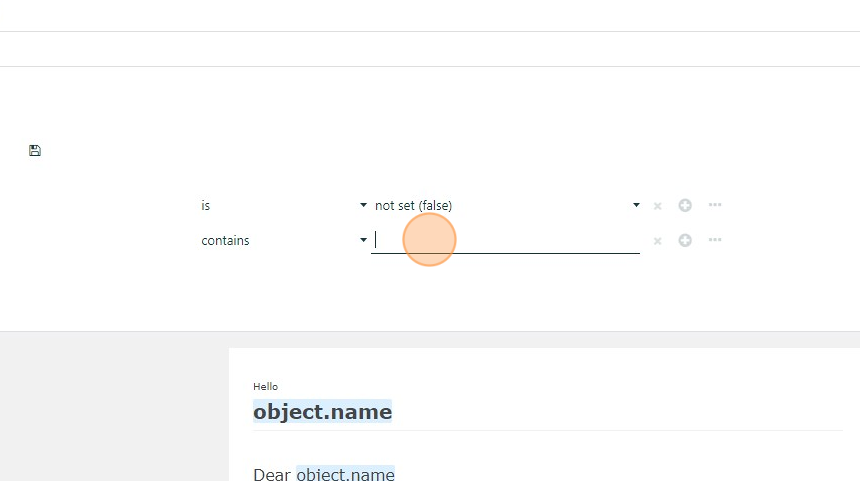 11. This shows you that there are 5 contacts in my system that have zip codes that contain "94535".

Please note that next to the orange circle it shows how many records are being filtered. You can click the link to see all the contacts that this email will go to.

You can filter on many different values with many different conditions. We will not cover all the scenarios. You can explore other options as you go.